Are you an individual who is fond of observing the surroundings? Do you pay attention and try to pick up patterns in leaves, streets, etc.? If you've got an eye for this type of activity, you would have dreamt of becoming a photographer. That's an amazing quality of a becoming a photographer. You are able to see colours, shades, patterns, etc. and make stories through pictures. While, it's not easy for everyone to become a professional, it's a profession that requires a lot of practice. You probably would have the skills, but you still need to practice to improve these skills.
If you are looking for ways to make more money as a photographer, there are some suggestions. However, there's no point of simply reading an article and then not putting it into practice. There are many who are struggling to get contracts from clients, because of the lack of innovative photography methods. Hence, the following suggestions will be helpful for a good head start: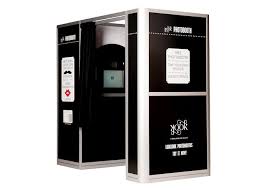 Consider having mini photo sessions for clients who are want to capture images for a short while. So, if you want to attract every type of customer then, consider adding this into your packages. The more mini sessions you do, people would recognize the standards of your talent and give a larger contract.
At present, majority look for a photo booth hire for various events such as parties, weddings, graduations, etc. If you want to attract more customers, consider offering this service. In no time, your phone would be ringing frequently requesting for your booth at their events.
Update your customers through e-mails or social media contact. It doesn't mean you should pester the clients, that they put your mail in the spam list. Make a list of customers who are likely to call you. Make a point about comments such as 'My son's graduating soon and we are planning to throw him a party'. Casually talk and get the details and send a mail with pictures of previous parties you've taken.
While people search for photo booth hire, magazine editors look for freelance photographers. So, skim through the Internet, bookstores for magazines hiring freelancers. After you've found a few offers send your work to the editors. This is another side job apart from your main profession.
So, now that the points are laid out for you, think about building up on these suggestions. Try doing trials yourself and involve a crew if you have a team. Practice more of some of these methods and expand the number of client's in the future.